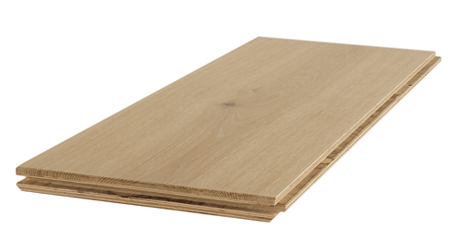 Castle plank
Exclusive castle planks in extra wide dimensions in oak and ash
Ideal planks that are durable and beautiful as a solid wood floor and stable as a slat built floor. It's manufactured using only the best traditional craftsmanship techniques, built up using only the best raw materials with solid top layer with a thickness of 6 mm with a waterproof cross-grained birch plywood base.
Ideal for use along with floor heating – it can be sanded down many times.
We manufacture surface treated and untreated castle planks in different sorts and dimensions.